A prison van drops Fields off at the Salinas train station. It is 16 April 2017 and he is out of prison after 32 years, six months and 11 days.
He smiles. It is something he couldn't do in prison. Inside he had always to maintain his "mean face". He smiles again thinking about the first meal he wants to eat: a double cheeseburger, large fries and vanilla milkshake from the fast food chain, Carl's Jr.
He has been warned that his body may not be ready for real meat after decades of processed meat.
He worries slightly about the long bus ride to Los Angeles – and the risk of getting sick or dizzy – because it has been so long since he has been on a trip. He has heard Los Angeles has been "rebuilt" and isn't as gang-riddled as he remembers.
He was 24 when he got locked up. Now he takes medication for high blood pressure. All he has in the world is a debit card with $978.33 on it and a plastic tub filled with personal items. The money comes from three decades spent making furniture in the prison for 30 and later 80 cents an hour.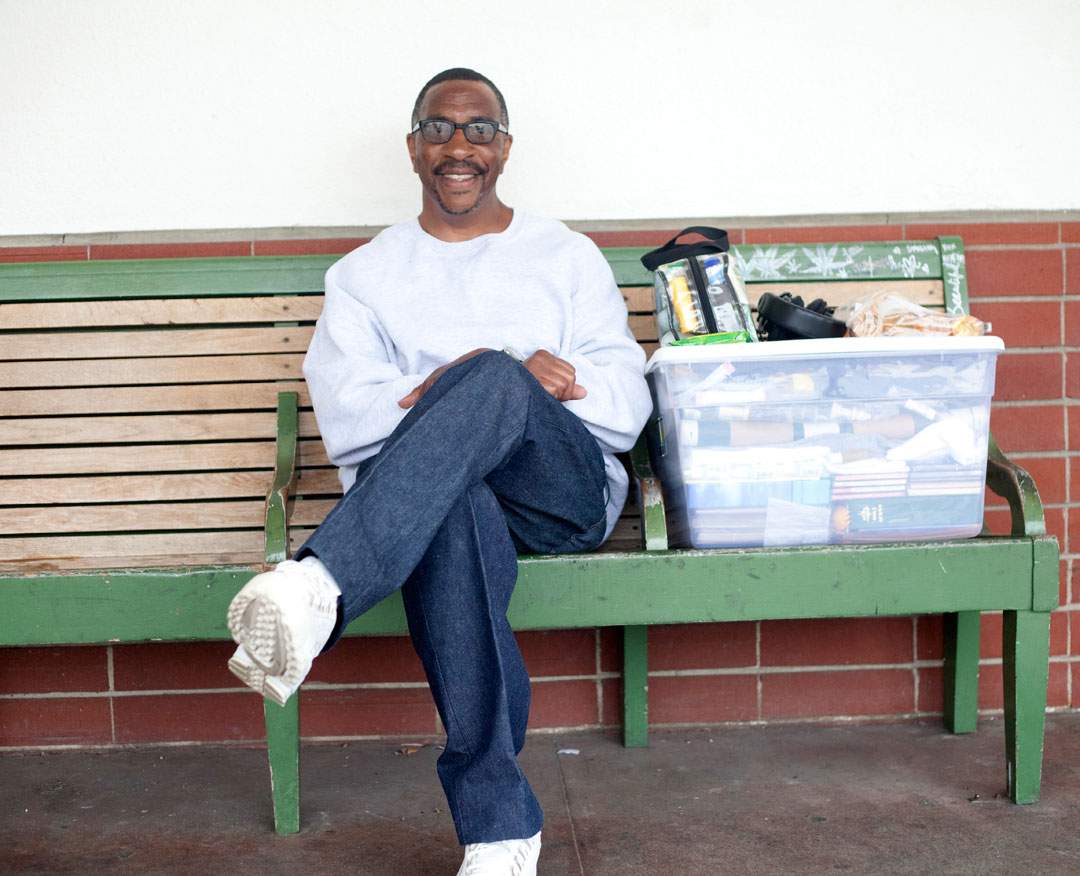 The tub contains a portable CD player and CDs: The Intruders, BWB and David Ruffin. There is also a chess set, photo albums, a very small television and a leather-bound Bible. The Bible is from Jim Taylor. It is the Taylors that Fields credits with his freedom.
He isn't sure if he could have done the same if the roles were reversed. When Denise Taylor first came to visit, he says his supervisors warned him not to meet her. They told him it would just upset him. He knew that, he knew she might try to hit him or yell at him. He decided he wouldn't fight back if she did. He felt he owed her at least that much. But she was pleasant and after that first visit she kept coming back. In time it became clear she and her father weren't visiting him because they hated him but because they cared about him.