My brother's killer is now my friend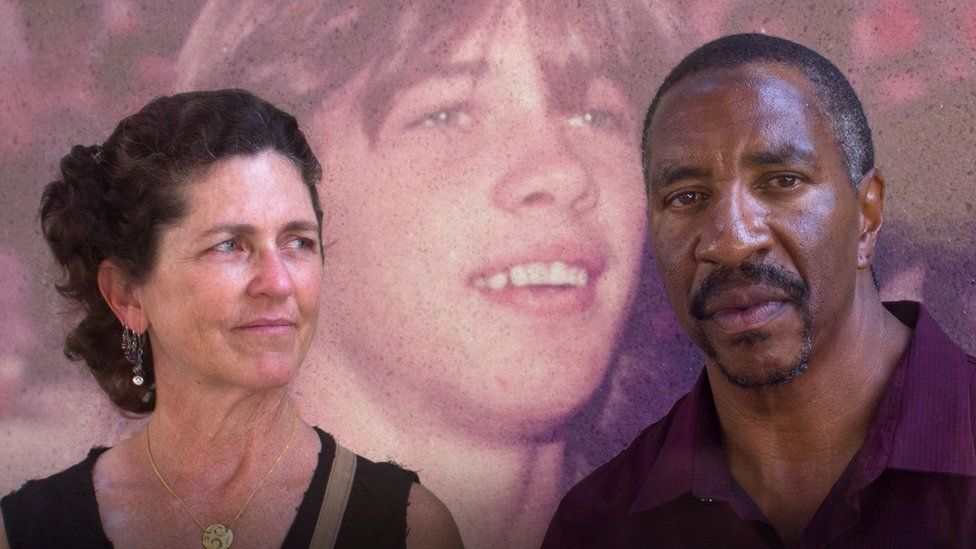 Denise Taylor had just graduated from college when her brother Bo was murdered. For years she struggled to come to terms with the loss. Then she spent more than a decade trying to get her brother's killer out of prison.
Denise Taylor had just graduated
from college when her brother
Bo was murdered.
For years she struggled to come to
terms with the loss.
Then she spent more than a decade
trying to get her brother's killer
out of prison.
There are already three women in the room when the Taylors arrive. Jim Taylor heads to the opposite corner from where the trio is seated. His grown-up daughter, Denise, follows him. The two groups eye each other uncomfortably. This is the room that you wait in before attending a parole board hearing where they decide whether a prisoner should be released.
Neither the women nor the Taylors are used to seeing other people here, at the Correctional Training Facility in Soledad, California. They are unsure if they are there in opposition to each other. They don't talk, but they listen. After a few minutes they realise that they are all victims of a crime, and that they are attending different parole hearings. One of the women turns to the Taylors, a look of relief on her face. "You're not the enemy," she says. "I'm not the enemy to anybody, not even the defendant," Jim replies.
The women look at each other. They weren't expecting that. In their world, defendants are always the enemy and victims attend parole hearings for one reason – to make sure the enemy doesn't get out. They try again. This time a different woman asks Jim how long he has been coming here. "Twelve years," he says.
He keeps talking. One day, he says, he hopes to visit the defendant outside prison. That is not what the women want for the defendant whose parole hearing they are there to attend. When a prosecutor informs them that their inmate's parole will hopefully be denied, they nod in agreement. "Hopefully," they say. Jim looks at his daughter, Denise. "Situation's different," he says.
She is the reason they are there, Denise and her brother, Bo. But Bo is dead. Ronnie Fields, the man whose parole they are there to support, murdered him.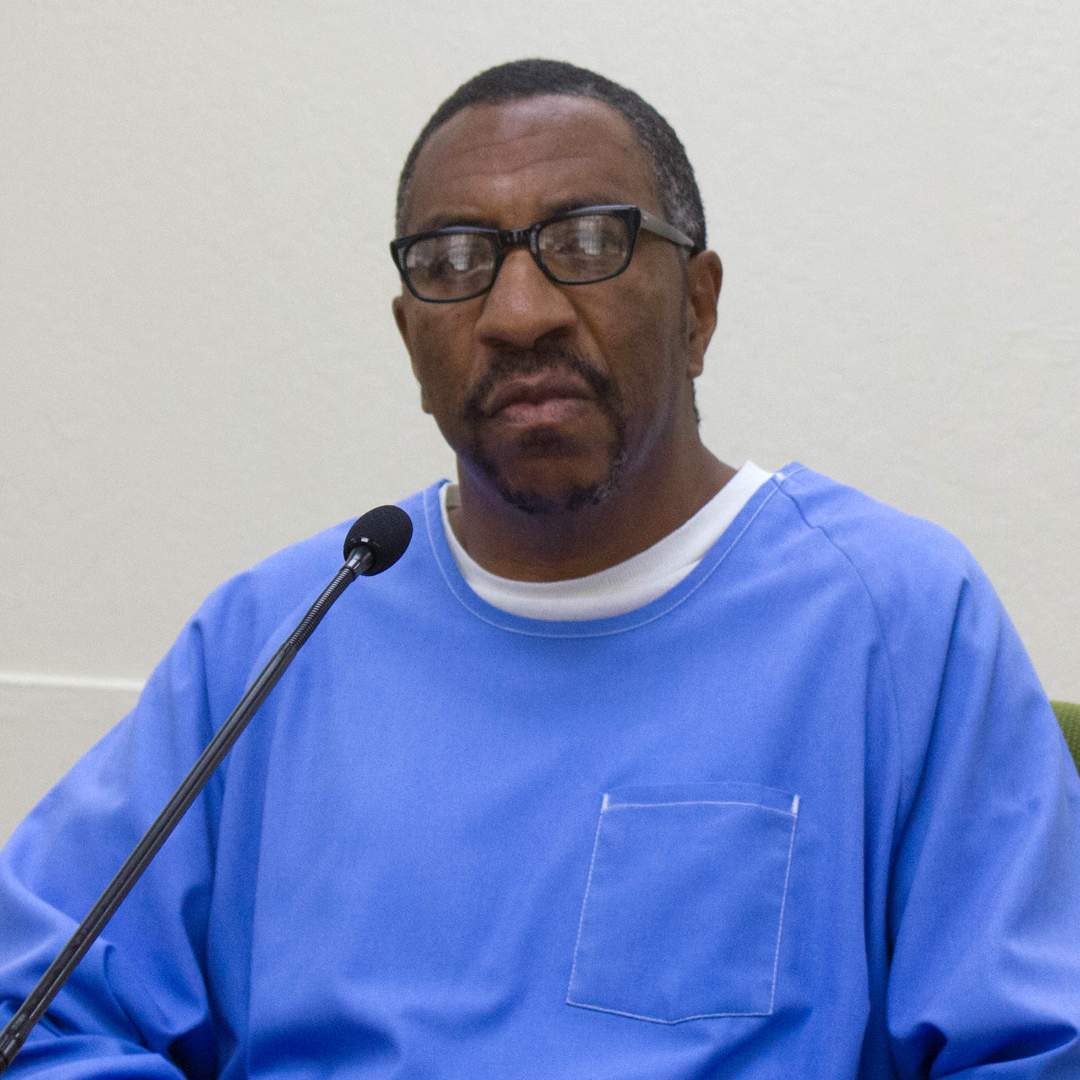 He doesn't look at them. He is dressed in what look like blue hospital scrubs. He has a beard and black glasses: Ronald Fields, inmate D00742. The Taylors call him Ronnie. Rules dictate that Fields should not look at the Taylors unless given permission to do so.
The Taylors have left the waiting room and are now across the hall in Conference Room Two. The prosecuting attorney doesn't talk to the Taylors and he doesn't make room for them next to him at the table.
They find seats against the wall with the victim's advocate, a large woman with an abundance of purple hair. Fields sits at the table, next to his state-appointed attorney, DeJon Ramone Lewis, the same lawyer who represented Charles Manson at Manson's parole hearing in 2012.
It is just after 08:30 in the morning on 6 December 2016 when commissioner Jack Garner begins introductions. He warns the Taylors that the documents he will be reading from may be graphic and difficult for them to hear. They know. They have heard the story before. It starts on a September afternoon in 1984 with Bo and a friend trying to buy marijuana in Compton, a city in Los Angeles County synonymous with gang violence. It ends with Bo being shot.
There are more details in the court documents: the location of the liquor store where Bo and his friend found Fields's friend smoking a joint, the different places Fields took them to purchase pot, the type of car Fields was driving, the name of the street Bo was killed on.
The only detail that really matters though is that after deciding to take Bo's money without handing over the drugs, Fields took a home-made gun from his car. He told Bo and Bo's friend to run.
Bo, confused, asked: "What?"
There was a single shot. It struck Bo in the heart. Fields was sentenced to a minimum of 27 years.
Thirty-two years later Bo's father makes his way to one of the room's many microphones. He is here to voice his support for Field's release, something only about 1% of victims' families do, according to commissioner Garner. Jim shuffles the way old men do, stumbling slightly. He is 78 now, with white hair and a bit of a belly. He has a tendency to ramble. It doesn't take long for him to deviate from the statement his daughter helped him prepare. He mentions Fields's father and then how much Fields has changed over the years.
"I don't know how he could show any more remorse than he has," Jim says, his voice cracking. "Certainly, I'm satisfied."
Denise hands her father a tissue. Then she replaces him at the table and reads her own statement. She is 54 and has lived most of her life without her brother, her only full biological sibling.
Her father removes his glasses and wipes his eyes. Denise stops for a minute, unable to continue. Then starts again:
"I realise that Mr Fields's crime is considered to be against the state, but we are the ones who live the day-to-day reality of the loss of my brother, Bo. And also the continued imprisonment of the man responsible for his death, a sentence that we no longer support."
Denise makes her way back to her seat. Jim puts his arm around his daughter's shoulders. He pats her back. She says: